Android
News updated for HTC's Android phones.
June 24, 2008 | Nick Gray+
It seems that the internet is all hyped up today on the fact that Google's Android may not make it's launch schedule. The Wall Street Journal is reporting that the Open Handset Alliance may not release any devices till late in the 4th quarter of 2008 or early 2009. I hope the reported over at the Wallstreet Journal did their homework before writing up that story, but it doesn't seem like they have. Currently, HTC is the only manufacturer that has committed to developing an Android powered device. Late last year HTC promised to release the device before the end of 2008. I'm not 100% sure, but before the end of 2008 still falls into the 4th quarter, right? google may still be tweaking the Android OS to make it work better for others in the Open Handset Alliance, but that does not indicate that it will be delayed. Until we hear something from HTC, telling us that their Android based phone will be shipping late, we can all rest easy and hope to see it just in time for the Holidays.
December 27, 2007 | Nick Gray+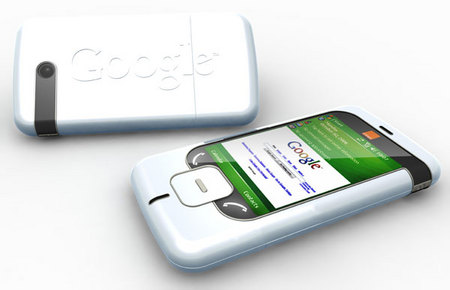 The highly anticipated Google Android powered phones could see the light of day as early as this February at the Mobile World Congress show. According to the exhibitor listing, Google will have two large spaces on the show floor which they most likely will use to show off some new features to the Android platform as well as a veriety of handsets running the mobile OS. Google has not released a list of manufacturers will be with them at the Mobile World Congress, but I'd imagine HTC would be more than happy to show the public what they plan on doing with Google's Android platform.